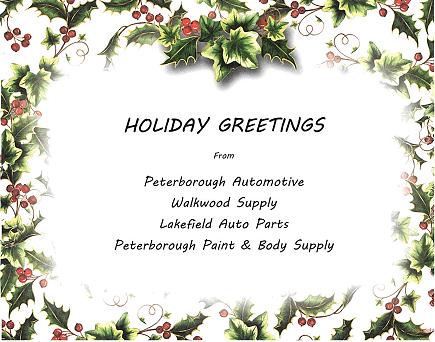 The staff of Peterborough Automotive, Walkwood Supply, Lakefield Auto Parts, and Peterborough Paint & Body Supply would like to thank you very much for your patronage.
To all of our customers and their families, we wish you the best of the Season and a Happy and Prosperous New Year.
On behalf of our customers and staff, we are making a contribution to the 2018 Salvation Army Toy Drive.
We are open on December 24th until 12 p.m., closed on December 25th and 26th, open on December 27th and 28th, closed on December 29th, open on December 31st until 12 p.m., closed on January 1st, and open on January 2nd.